Our Internship Opportunities
Internship is a an opportunity, to work with an organisation for a short period of time, to gain industry experience. ZeroPi provides internship to students, to gain knowledge in the desired fields.
The candidate should be well-trained in Digital Marketing concepts.
Roles and Responsibilities
Week 1: Building Web Presence
Week 2: Social Media Tools & Marketing
Week 3: Creative Designing and Copywriting
Week 4: Email Marketing and Final Project Review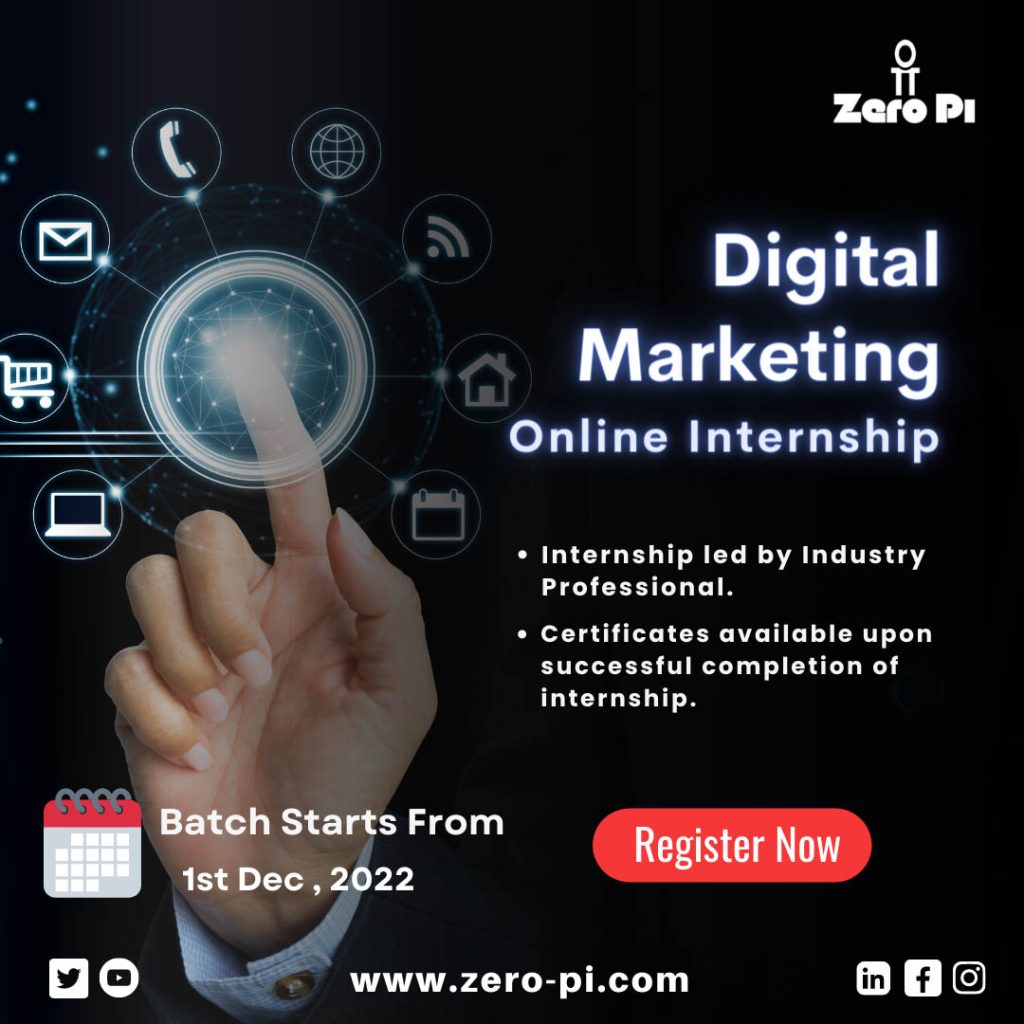 The candidate should have excellent knowledge of Power BI software and its working.
Roles and Responsibilities
Translating business requirements into technical ones
Set business requirements for BI tools
Build meaningful insights that tell a story about the data
Monitor and tune BI tools to ensure an optimum level of performance
Ensure data accuracy by validating data
Suggest improvements & automation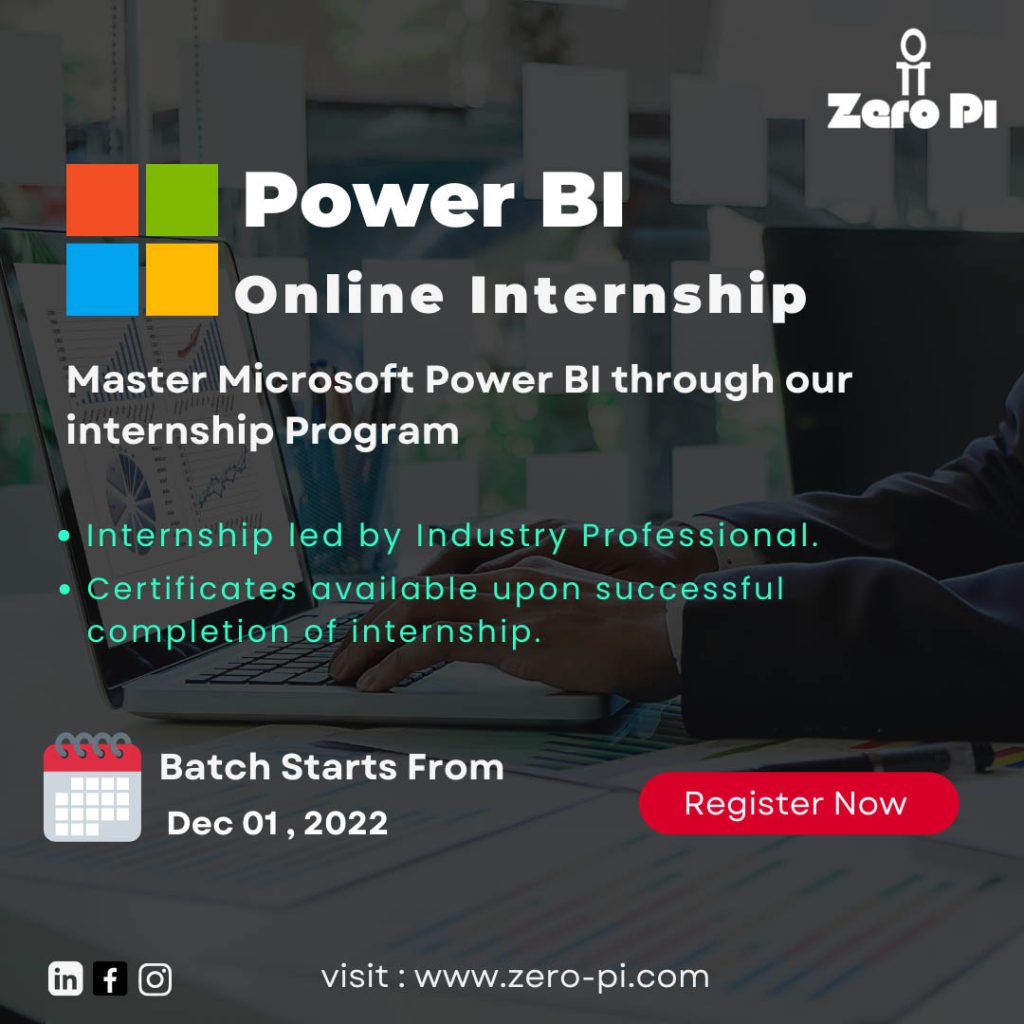 Bachelor's degree in Human Resource Management or studying toward a degree in Human Resource Management or related field.
Roles and Responsibilities
1. Identify hiring needs and execute recruitment plans
2. Reviewing applications and undertaking the process
3. Coordinating with applicants proactively
4. Should have a laptop with good internet
5. Must have excellent communication skills
6. Coordinating with the HR team.